Aug. 25 - Labor Day, Sept. 5, 2016
See us at the Minnesota State Fair in the Pet Center - Booth #169
On the corner of Murphy and Underwood

Wet Dog Products is going strong in our 4th year at the Great Minnesota Get-Together and we are happily there 8-8 everyday! You can pick up your favorite Wet Dog Shampoos, Conditioners and Pet Wipes at special State Fair prices!

Register to Win a Wet Dog Prize Pack!
Enter to win one of our Wet Dog Prize Packs! Each includes a Wet Dog Shampoo, Conditioner, Pet Wipes and a stuffed dog. Stop by our booth and enter to win!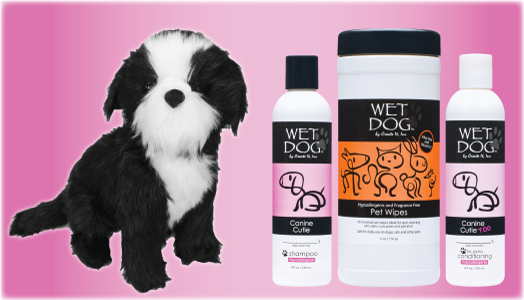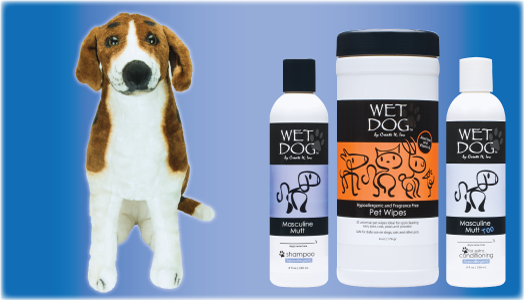 Grab Your FREE Paw Fan!
We know it can get hot at the fair, that's why we're giving away
Wet Dog Paw Fans! Swing by, grab yours and stay cool at the Fair!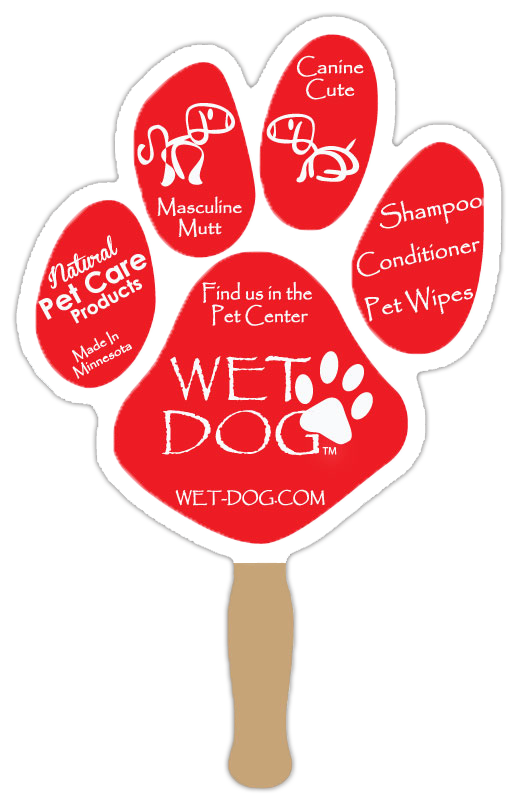 A Different Kind of Dog - New Foods for 2016
Although real dogs are found in the Pet Center, the new food "
Dogs
" are making their debut everywhere at the Fair and it makes us Doggone happy! Here are a few new Dogs you'll see this year at the fair. You can see all the new Fair foods
here
.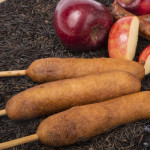 Minnesota Corn Dog
Custom ground sausage on-a-stick made with blueberries, apples, wild rice, maple syrup and cayenne dipped in a homemade corndog batter and deep-fried @Gass Station Grill on the  west side of Cooper Street between Dan Patch & Judson Ave, southeast corner of Food Building.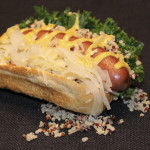 Sheep Dog
Lamb dog served hot in a bun with garlic sautéed kale, raw fermented sauerkraut, quinoa and honey mustard drizzle. (Gluten free option without the bun) @ Lamb Shoppe in the Food Building-east wall.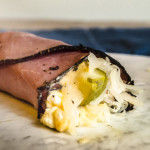 Reuben Pickle Dog
A dill pickle spear with sauerkraut and Thousand Island dressing wrapped in a slice of pastrami @ Pickle Dog on the south side of Carnes Ave between Liggett & Chambers streets.